What We Do
---
Kidsbirthdaypartiesrus is your one stop place for finding your child's next birthday party location. If you're having the party at the house or nearby park, we have everything you need for that as well.
---
How It Works
If you need a clown, magician or cake maker just click the page, choose a business and call them directly. They will tell you their prices.
If you're having the party at an arcade or other  venue you find on this site, just click the coupon button to purchase it.  We do not take reservations on this site. Just print your  coupon and take it to your venue when you make your  reservation.  It's that simple!
Custom Birthday Tutus
Pinkerflies Girls Boutique
(832) 909-6242
Minnie Mouse Special
$25 Costume Rental only (1 day)
832-226-8682
Game Truck info

HERE
Game Truck info

HERE
Singing Characters Coming Soon to a Party Near you!
Party Themes and Styles
What type of  birthday party are you looking for?
(Just Click)
---
What do you need at the party?
Black Panther Special $75hr Call now!
Happy Birthday wishes go out to the man many still consider the greatest quarterback of all time. Joe Montana is 62. Also today. Dr. Oz turns 58 and actor Shia…
Guess how old Mr. West turns today? Happy Birthday wishes go out to  Kanye West who turns 41 today. Former first lady Barbara Bush would have turned 93. Joan…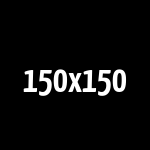 Happy Birthdays go out to Nightmare on Elm Street's Robert Englund (71), Actress Sandra Bernhard (63),  Tennis great Bjorn Borg (62) Actor Paul Giamatti (51),
Space Invitations Here's a cool idea for a space party invitation: Find a picture of a Space Shuttle, trace it onto card stock or construction paper and cut Space Shuttle-shaped…
Choosing a fitting website template is probably the most responsible e-business task of them all…But cheer up, as we've prepared a lot of useful tips on this matter for you!…
http://templatemonster.com Choosing a fitting website template is probably the most responsible e-business task of them all…But cheer up, as we've prepared a lot of useful tips on this matter for…
From Coolestkidbirthdaparties.com If you're making your own invitations, you can write something like: "I'm having a tea birthday party, it's just for fun! So, Dahling, if you can…
http://templatemonster.com Choosing a fitting website template is probably the most responsible e-business task of them all…But cheer up, as we've prepared a lot of useful tips on this matter for…
Having your child's birthday party at a house, the park or somewhere  with an open area? Need some ideas on what to do? Some parents are great at designing…
Choosing a fitting website template is probably the most responsible e-business task of them all…But cheer up, as we've prepared a lot of useful tips on this matter for you!…
Choosing a fitting website template is probably the most responsible e-business task of them all…But cheer up, as we've prepared a lot of useful tips on this matter for you!…